If you're in a hurry and want to know our top choice for the best black dating sites, then we recommend Match.com.
While the black population is one of the biggest worldwide, there is a surprising lack of representation when it comes to black dating websites. Thankfully, more are popping up all the time — some that are 'niche', and others that are mainstream but making a conscious effort to be more inclusive.
In this article, we will review the following best black dating sites and apps:
What are the best black dating sites?
About Match.com: Match.com has loads of features for members to enjoy. This includes its groundbreaking mobile app, famous Match nights, and advanced search filters. The site also boasts 21 million active members online, so you should be able to find whoever you're looking for by joining.
Why Match.com is a good app for black dating: If sharing a similar culture and heritage with the person you're dating is important to you, you can use Match.com's advanced search features to find black singles who share your interests and values. You can also filter out what you don't like. This saves you time and effort and increases your chances for success.
About eHarmony: eHarmony works on compatibility. They want you to find meaningful matches, not just flings. Because of this, they help you find compatible singles that share your interests, values, and relationship goals. And when it comes to the membership pool, it's racially, ethnically, and religiously diverse.
Why eHarmony is a great app for black dating: There are over 60 million members on eHarmony worldwide. It's incredibly diverse — if you're looking for a black match, you're likely to find it here. eHarmony also uses a unique Compatibility Matching System, which finds you exactly who you're looking for.
About AfroIntroductions: Boasting 2.5 million members, AfroIntroductions is the world's largest African dating site. It's been connecting black singles since 2002, and in that time has gained a large following of dedicated members. It's not only a dating site but an app too.
Why AfroIntroductions is good for black dating: AfroIntroductions is part of the Cupid Media network, which is one of the most trusted dating site networks in the world. By joining, you get access to a wonderful community of black singles looking for love. It's also friendly and safe to use, wherever you are in the world.
About EliteSingles: EliteSingles is well known for providing a platform for educated singles to date. Their smart-profiling service is based on an in-depth personality test. This analyses each person's personality traits, finding compatible matches for a serious relationship.
Why EliteSingles is a great site for black dating: By filling out the personality test, EliteSingles will send you 3-7 carefully curated matches a day. This saves you from having to trawl through the site yourself. The benefit of this is you'll discover black singles who meet your interests and goals. EliteSingles is all about good quality matches. You don't get many, but they're backed by science.
About BlackPeopleMeet: With an entire black community at your fingertips, finding someone special is easy on BlackPeopleMeet. It was founded in 2002 and since then, has grown its community of African-American singles looking for love and friendship.
Why BlackPeopleMeet is a good site for black dating: BlackPeopleMeet provides a simple, safe and fun atmosphere for its members to find romance. You can send flirts and view favorite profiles for free. And you can also use the search filters to find people who meet your compatibility preferences. Not only that, but the site is incredibly easy to use, whether you're new to online dating or a complete pro.
About OurTime: OurTime is perfect for black singles over 50 who are looking for someone special in their golden years. It's easy to meet people with like-minded hobbies and interests. They also have the Affinity Questionnaire, which helps you find members who meet your criteria.
Why BlackPeopleMeet is a good site for black dating: OurTime offers a great platform for over 50s to meet in person through the many social events held across the UK. There's also a sleek app that members can download, meaning you can date anytime, anywhere. Finally, both the site and app are super easy to use, so it's not just functional but it's fun too.
How do black dating sites work?
There are two main types of dating sites for black people looking for that special someone. The first is any regular dating site. These are popular with black singles looking for casual, long-term, or serious relationships.
These are a great option because you get to meet people from all walks of life. You can also use the advanced search features to find other singles who match your specific preferences.
The other type of dating site is one that specifically caters to the black community. These are niche sites, offering black people the chance to meet people who share their interests. Not only do they offer a supportive network, but they allow you to make friends and find new experiences.

What are the benefits of joining a black dating site?
Connect with like-minded black singles
Black dating sites offer the chance to meet others that share your hobbies and interests. Sharing a similar culture and background can also help you connect on a deeper level with your match. This can give you a solid foundation to build a long-lasting relationship.
Finding a like-minded black single can help you connect with their family and friends too. They'll no doubt form a big part of your life, so having a connection can help you get to know them better.
And when it comes to other aspects of your life, like your diet, finances, family, friend, and sex, you're more likely to agree and move forwards together.
Find long-term love
If you're serious about looking for love, using a black dating site can help you find a serious relationship. This is because you can utilize the advanced search filters to find singles who meet your exact preferences.
You might also have a better understanding of what members on the site are looking for through the information on their profiles. This can help you to understand what they hope to achieve by becoming a member, be it finding love or friendship.
The greatest relationships are the ones you never expected to be in.
Find someone with a similar lifestyle
If you enjoy going out for a nice dinner, discovering new walks at the weekend, or spending your hard-earned cash on a luxury holiday, using a dating site can help you find someone who shares your interests. This can help life feel a whole lot richer.
This is so important — you don't want to spend your free time doing things outside your comfort zone. Finding the right person is definitely worth taking time and effort over. To get started, spark up a conversation, find out what makes your match tick, and ask yourself whether you can see yourself together.
A great way to find someone with a similar lifestyle is to try and find a match night put on by your chosen black dating site. This way, you can feel the physical connection in a safe and secure environment.
Black dating stereotypes
People say black men are:
Unfortunately, racial stereotyping is still evident in popular culture. The following are some of the most commonly used:
"Black men are thugs."
Thanks to film, TV and the media, black men are often thought to be ruthless, burly, and even members of street gangs. Of course this may be true of some people, but this isn't black-specific. Men of all races can be the above, but the truth is many black men are kind, caring, and want to do well in life.
"Black men are always smiling and happy-go-lucky."
Black men suffer from down days as much as any other race. Being happy isn't a constant state of mind — it's an ever-changing mood. It's  unrealistic to expect black men to be smiling 100% of the time.
The reality is, black people experience all emotions and have the same worries as all other men. This includes performing at work, providing for their families and making time for friends.
"Black men are better in bed."
You know the saying, 'once you go black, you never go back'… There's some kind of popular notion that black men are well endowed. While this might be the case for many, it's not a given. Black men are able to be great partners and good lovers.
Don't play hard to get, be hard to forget and easy to lose.
People say black women are:
Much like the stereotypes about black men, there are plenty of common misconceptions about black women too. These are some of them.
"Black women are sassy and always angry".
While some black women might be loud, this isn't the case with the entire race. In the media, black women are often portrayed as sassy and confrontational. But this is unrealistic — most women have their sassy side (even if some hide it).
"They're always available to help others."
In film and TV, there is a common portrayal of black women that sees them always on-hand to help their white peers. While they might be seen as strong, black women sometimes need looking after too.
"Black women are promiscuous".
Sure, black women are sexy and beautiful. But they're very rarely the promiscuous sex sirens they're made out to be. Having confidence in your appearance is something to be celebrated — it's not something to be shamed for.
Who's on black dating sites?
When it comes to the people using black dating sites, you're likely to find black people and the people who'd like to date them. And everyone is looking for something different. This includes casual hookups to serious relationships — one size doesn't fit all. However, many dating sites and apps cater for both, depending on what members are looking for.
It's interesting to note that the gender ratio will vary from site to site. Men in their early 20s and 30s are often looking for one-night stands, whereas women prefer to find an emotional connection. The most common age of black dating site users is between 25-44. And there are dating sites that cater to older singles (the 40s and over) too.
What factors to look for when deciding on a black dating site?
Membership base
Generally speaking, the membership base will differ from site to site. This depends on whether you choose a black dating site or one that offers the chance to meet diverse singles.
It's worth considering whether you're looking for a black person to fall in love with, or are open to all races.
Have a think about what features the site is offering too. From advanced search filters to match nights, these will help you get the most out of the membership base available to improve your dating experience.
I've learned that people will forget what you said, people will forget what you did, but they will never forget the way you made them feel.
Price
The price will have a significant effect on whether you choose to sign up to a black dating site or not. Free dating sites are few and far between — but they do exist. What you'll find is they're not often specific to the black community, but attract singles from all races.
Niche black dating websites tend to incur a monthly or annual fee, and they're not usually cheap. Quite often these dating sites have fewer members, so they charge more for the services on offer. If you find a site you like, try signing up and then give the free membership a go before you commit. Some even offer free trials, meaning you can try them before you buy.
Matchmaking system
Many dating sites use sophisticated matching algorithms to send you quality matches each day. This stops you from having to search through an endless amount of profiles yourself. This is great news if you don't have the time to spare. It also means you're shown people you're most likely to be compatible with.
Other dating sites offer only basic search filers. This will suit singles who like to be in control of their dating destiny by choosing the people they want to message for themselves.
What are the pros and cons of black dating sites?
Black dating sites have plenty to offer, but there are some key things to consider before you sign up. It's good to remember that they offer a fantastic way to meet new people without having to go far or put yourself out there. And at the very least, there's plenty of opportunities to meet new friends too.
✓

Pros of Black Dating Sites
You get access to a like-minded community of black people from all over the world.
Black dating sites are sleek and up to date.
You'll have the opportunity to discover loads more matches.
You get to meet people from all over the world.
The messaging is often fast and convenient.
Advanced search features are available to help you find someone special.
X

Cons of Black Dating Sites
You might not be able to find matches nearby.
There tends to be a lack of emotional quality.
It can be difficult to know where to start – the experience is often overwhelming.
You'll probably need to go on a date to see if there's a real spark.
My recommendation
During this recommendation, we'd like two split this out into two. This is because we have two good websites for black singles — one which caters to a more diverse market, and one that is considered niche (like we mentioned in our intro).
Match
We've rated Match.com 4.2 overall, which is a really solid score out of 5. The reason why it's one of the best on the market is that it boasts so many quality members. They also have a great search feature. It's one of the best on the market, offering you the chance to find black singles who share your interests and values.
Other things we like:
They offer great-quality match nights, where singles can meet in person. 
They have an additional feature MatchPhone, allowing you to call your match without revealing your phone number. 
Their subscription is reasonably priced.
Read our review of Match.com here
BlackPeopleMeet
If you're looking for a dating site specifically for black people, BlackPeopleMeet is a great option. Overall, we've rated it 3.8 out of 5. There are a number of reasons for this. The first is that it offers a wonderful community of African-American singles. It's simple, fun, and relaxed — there's so much opportunity to find someone special. The site is easy to use too, whether you're a newbie or pro. 
Other things we like:
It's an incredibly safe and secure dating site.
There are loads of great features, including ConnectMe. This allows you to give your potential match a call with a disposable phone number.
You can send virtual gifts. 
There's a professional writing service available to help you write your profile.
Read our review of BlackPeopleMeet here
Join one of these black dating sites today!
The next step is to get out on the dating scene and try some of these black dating sites for yourself! You've got nothing to lose; read up on our individual reviews beforehand for a bit of last-minute advice.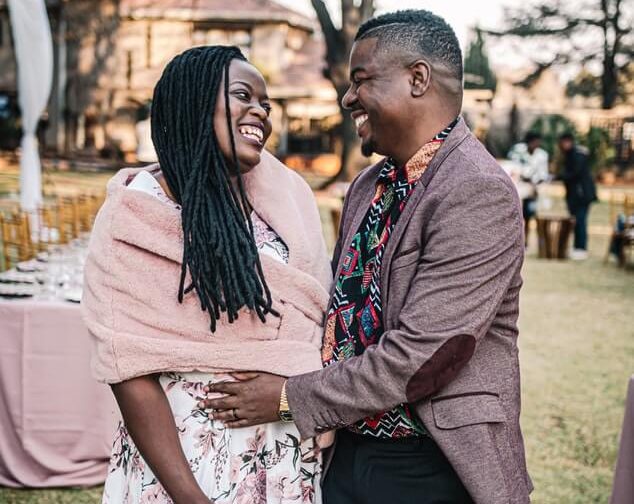 Be with someone who brings out the best in you, not the stress in you.